Hello Readers,
I am writing this blog post with a little over 3 weeks left of the 2015 school year. I will be sad to see this group of students move on to high school, but I really need my summer to rest up. I have joined up with some great English Language Arts bloggers to help you plan now for next year's start up.
Tip #1: Use the Photocopier Before You Leave
I never leave at the end of the school year without having my first day photocopies completed or at least easily accessible in a folder. Basic items like Student Information and
Interest Forms
, Reading and Writing Surveys and
Back to School Bingo
. These are items I use every year and I know will be useful for the first day as I am trying to get to know my students.
Tip #2: Reduce Prep by Using Long Term Assignments
I love year long assignments that students can get familiar with the routine and format, so they develop more independence as learners. My favourite product in my store that I use every year in my classroom is my
Genre Based Independent Reading Assignments
.
Here is a
detailed blog post
about them, and how I use them. Each month students must read a certain genre. By the end of the school year students have been exposed to more than just their "go to" genre.
What do you do in your classrooms to help with the back to school rush? Leave a comment below so we can all learn from your expertise.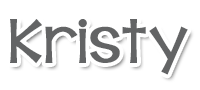 Don't forget to read the other great posts in this Looking Ahead Blog Hop.