Welcome to the 3rd annual Calming the Chaos blog link up of year end tips for teachers.
Every year we strive to bring you new useful year end ideas that you can implement in your classroom tomorrow, or modify to suit your class' specific needs.
After you read the tips on this blog, be sure to check out the links below for other fantastic ideas from real teachers for teachers.
Have a wonderful end to your school year - I still have 2 months to go!
Want no prep resources to keep your
students engaged during the last few weeks?
Check out these items from my store.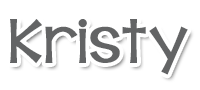 Other fantastic ideas below!